Halasz, Piri "An Appropriate Distance from The Mayor's Doorstep"
"EXPERIMENT! BY LOUISE P. SLOANE AT SPANEIRMAN MODERN"
Panero, James
Panero's Latest: Gallery Chronicle (May 2015)
Posted: 01 May 2015
MAY 2015
Gallery chronicle
by James Panero
"Louise P. Sloane: Recent Paintings" at Andre Zarre Gallery
Louise P. Sloane's recent abstractions are unmistakable. All are squares, divided into quadrants, with another quarter-size square in the center. All are comprised of high-chroma complementary colors. And all are filled with dense lines of what resembles cursive writing, arranged horizontally on the outer squares and vertically on the inner ones. That's a busy program. Repeated over multiple canvases, it might sound mannered, or overly cautious, with the suggestion that an artist has fallen into doing one thing too well.
Then again, such a series done right can explore the nuances of repetition, pattern, and variation. Such was the case for Josef Albers's squares, and it is again true for Sloane's squares now on view at Andre Zarre.5 For these acrylics on aluminum panel, Sloane has become expert at modulating the colors of her squares and her writing. Just the right halo of color radiates around the edges of the compositions and beneath the text. She also contrasts the hard edges of her grid with the hand softness of the writing, which is laid down in three dimensions like pastry piping on top of her grids. Best appreciated in person, the writing shows variation one painting to the next, which have coded titles such as "4cbs" and "Bintel Blues." What becomes clear is that these are not mechanical repetitions but personal memoirs written out longhand. In fact, her father's own writing is a source material. Would it be better if this text was more legible, or said something more public (I had to ask if it referenced anything at all)? Perhaps not, as what's private here gets subsumed into personal abstraction.
FROM THE MAYOR'S DOORSTEP
By Piri Halasz
Report From The Front
A GARLAND OF ABSTRACTS
December 6, 2017
LOUISE P. SLOANE: ILLUMINATING EVOLUTION
Although I have reviewed Sloane's work five times since I first became acquainted with it in 2011, I had been having trouble in recent years finding something fresh to say about it. That is because Sloane is an artist who evolves very slowly, with the result that all of these recent shows have tended to look very much the same.
This show is different. As organized by Richard Timperio, proprietor of Sideshow in Williamsburg, it combines 17 works done from 1977 to 2017. Even better, they are not hung in a chronological order, but juxtaposed in such a manner as to create maximum contrasts. The result is a panorama of wildly contrasting colors and compositions. Bravo!
In a general sort of way, one might say that Sloane has evolved from minimalist canvases in drab colors that remind me of 60s work by Brice Marden to brilliantly-colored and intricate geometric abstraction.
But even the early work is not that minimal, being often enlivened by cryptic markings, and even the late work utilizes somewhat biomorphic "writings" within the geometric format.
I found three paintings that I liked very much and three more that I also liked (if not quite as much). They weren't all earlier – or all later.
Three that I liked (but not as much) were "Fated 4" (2016), a classic in Sloane's current style, with a pink square in the center, and yellow with blue in the surrounding squares; "Where Have We Been" (1994), a transitional number in grayish pinks, with a combo of bead-like and cryptic markings; and "Gyrus" (1977), with pale gray on green, painted in rows of diagonals.
Three that I liked best were "Abstract Realities" (1994), a two-part grayish green, with cryptic but irregular markings; "Symbols Before My Eyes" (1996), a two-part, misty green painting with little circles and stick figures incised in it; and for a grand finale, "Purple Haze" (2017), a very big and striking essay in the artist's current style, with magenta center, surrounded by blue and purple squares.
http://www.colorobjects.com/en/magazine/item/333-louise-sloane-like-a-ten-year-old-having-a-great-day.html.
"9 in art: louise p. sloane"
Author: Nada Marjanovich Published: June 26, 2013
Long Island PULSE Magazine
http://www.lipulse.com/art-music/article/9-in-art-louise-p.-sloane
Architectural Digest Mexico
Icons of 2011
LITERATURE:

2006 "The Artists Canvas" by Chris Roberts, The Leader page 8, 6/7/06.
2005 "The Declaration of Independence As Abstract Art" by Helen A. Harrison, The New York Times, Art Reviews, 11/27/05. "Louise Sloane on WLIW21" The Great Neck Record, by Carol Frank, pp.23, 11/24/05. "Louise Sloane Exhibition begins October 23" The Great Neck Record, pp.46, 10/20/05. "Artscene on Long Island With Shirley Romaine: Guest Louise P. Sloane" The Great Neck Record" 10/27/05. "Louise P. Sloane-The Retreat" The Independent, 6/29/05. "Louise P. Sloane at O.K. Harris"The Great Neck Record, 5/05. "Louise P. Sloane -Narrative Abstractions" The Great Neck Record, 4/05.)
2004 Louise P. Sloane "Tactile Expressions" 24pg, 15 color plate, exhibition catalog. Essays by Lily Wei and Rogene Cuerden. Savannah College of Art and Design. The Chronicle "Sloane Ranger, Artist Squares Off' by, Hannah Pittard, front page, pp.5, 3 color reproductions, 4/2/04.The Great Neck Record, "Artscene on Long Island with Shirley Romaine" pp62, 3/25/04. The Great Neck Record "Louise P. Sloane Exhibit" by Carol Frank 4/1/04 pg 4.
2003 "Remembrances of Things Past and Present"(Surface & Structure) by Helen A. Harrison The New York Times, Art Reviews 3/03.
"Beyond the Surface: An Artists Journey" by Carol Frank The Great Neck Record 1/16/03 pp. 3 & 15, photo credit: Laura Auerbach."Surface & Structure" Angela Anton, The Boulevard, pp.25"Art League of Long Island Presents, Surface & Structure, Paintings by Louise P.Sloane"by Victor Caputo, Newsletter, The Bryant Library, Roslyn, NY,pg.6
2001 Poughkeepsie Journal "Art Breaks the Mold" New Directions'01 by Nicole Edwards. The Star Ledger "a slew of blues, from a musical point of view" Jazz spirit colors theme of City Without Walls exhibit. By Dan Bischoff, pp.42.
"Kings Point Artist Curates All Blues" Great Neck Record 3/8/01
2000 "Artists Explore Texture" by Carolyn Lee, pp1A, 21A photo credit: Kristina Fetkovich, Traveler Watchman 12/7/00
1999 "Louise P. Sloane at Elaine Benson Gallery" The Great Neck Record, 7/29.
"Culture Vulture"Dishing it out forCharity, by Robt. Strauss, Newsday, 7/27.
"The Retreat" by Patti Courville, Dan's Papers, 7/30. "The Retreat" by Barry Gordon, Dan's Papers 8/6. "Cues From Materials,Size and Experience" by Phyllis Braff, The New York Times 8/08."Art Commentary" by Marion Weiss, Dan's Papers, 8/13.
1998 "Metro Show" by William Zimmer, The New York Times 12/20. "The Metro Show Salutes Small Wonders" by Dan Bischoff. Providence Journal, by Bill Van Siclen 10/02, Providence Journal Bulletin, 9/28/98."Artists Display Their Dark Side" by Dan Bischoff, The Star Ledger

BLOG:

2008 March 17, 2008 myartspace>blog: Premium Selection
Joanne Mattera Art Blog: Awash in Color: "No Chromophobia"
Joanne Mattera Art Blog: More Color and Geometry (August 05,2008)
Steven Alexander - Journal No Chromophobia (7.6.08)

TELEVISION:

2005 "Ticket" Starring Linda Savini, Artist of the Week, Louise P. Sloane, 11/05.WLIW22
2005 "Artscene on Long Island with Shirley Romaine: Special Guest: Artist Louise P. Sloane"
2004 "Artscene on Long Island with Shirley Romaine:
Special Guest: Artist Louise P. Sloane"
2003 "Artscene on Long Island with Shirley Romaine:
Special Guest: Artist Louise P. Sloane"
1999 "Artscene on Long Island with Shirley Romaine:
Special Guest: Artist Louise P. Sloane"
1997 "Focus on Women, Special Guest: Artist Louise P. Sloane"
1995 "Artscene on Long Island with Shirley Romaine:
Special Guest: Artist Louise P. Sloane"

Cablevision Channel 44, Town of North Hempstead, produced these programs listed above "Art Scene on Long Island with Shirley Romaine", A 30-minute interview with artists who work and/or live on Long Island. "Focus on Women, with Florence Rappoport" A 30-minute interview dealing with women and their lives. Tapes from "Focus on Women" are included in the Schlesinger Library located at Radcliffe College, 10 Garden Street, Cambridge, Mass. 02148.


Selected Website Listings
Sharon Butler. January 19, 2016
The Painting Center: When color matters
http://www.twocoatsofpaint.com/2016/01/the-painting-center-when-color-matters.html?spref=fb
http://www.colorobjects.com/en/magazine/item/333-louise-sloane-like-a-ten-year-old-having-a-great-day.html.
http://www.colorobjects.com/en/magazine/item/333-louise-sloane-like-a-ten-year-old-having-a-great-day.html.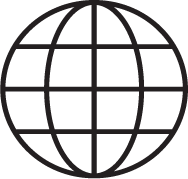 NEW BRITAIN MUSEUM OF AMERICAN ART

FOR IMMEDIATE RELEASE


A Celebration of Color, Texture, and Form: Louise P. Sloane's The Mighty Quinns debuts at the New Britain Museum of American Art

New Britain, Conn., Oct. 11, 2012 – The New Britain Museum of American Art is pleased to announce the recent acquisition of Louise P. Sloane's painting The Mighty Quinns. A graduate of the School of Visual Arts in New York City, Sloane draws on geometric abstraction and a love of both color and texture. Her aesthetic belongs to a long lineage of reductive and minimalist artists such as Piet Mondrian, Kazimir Malevich, Ilya Bolotowsky, and Josef Albers, but strives "to utilize this rich past and move forward through my own modifications and additions."

The Mighty Quinns is the largest painting in Sloane's latest body of work, which employs the purity of the square combined with rows upon rows of layered paint, resulting in a richly textural composition with an intricate, woven appearance. Each row is created by using a pastry tube to apply the paint in a cursive manner. Though it is abstracted, the reference to written language is inspired by text from Allen Ginsberg's Collected Poems, which hold personal significance for Sloane. Through laborious mark-making that borders on meditation, Sloane moves beyond the realm of minimalism toward a more conceptual practice.

The title playfully evokes Bob Dylan's eponymous song, but is in actually a more deliberate reference to "quinacridones", a family of synthetic pigments used to make paints of exceptional vibrancy. Indeed, Sloane favors undiluted, unmixed and electric colors. As Lilly Wei, New York-based art critic and independent curator, observes, "The mixing takes place on the painting itself, optically, as one color reacts to another…" In The Mighty Quinns, the result is a tension between the blue, crimson, scarlet and orange, which enlivens the simplicity of the square with rhythm and vibration.

The Museum is delighted and honored to add this monumental painting to the permanent collection thanks to the Sideshow Gallery in Williamsburg, Brooklyn, New York. The Mighty Quinns can be viewed on the far wall of the Museum's Maximilian E. and Marion O. Hoffman Foundation Gallery (Introductory Gallery) this fall. Sloane's work is represented in other significant public collections, including the Jane Voorhees Zimmerli Art Museum, Savannah College of Art and Design, Virginia Museum of Fine Arts, and the Yeshiva University Museum. Sloane has most recently exhibited at Sideshow Gallery and has also shown in numerous galleries including OK Harris and Semaphore Gallery in New York City, and the Elaine Benson Gallery in Bridgehampton, New York.


New Britain Museum of American Art
Museum Hours
Tuesday, Wednesday, Friday: 11 a.m. – 5 p.m.
Thursday: 11 a.m. – 8 p.m.
Saturday: 10 a.m. – 5 p.m.
Sunday: noon – 5 p.m.
Closed on Mondays and national holidays.

Tours
Tours for school and adult groups are available by appointment and should be booked four weeks in advance. American Masterpieces Tour at 1 p.m. Sundays.


Admission
Adults: $12; Senior Citizens, $10; Students, $8; Children under 12: free. Free admission from 10 a.m. – noon on Saturdays. A Blue Star Museum. $1 Admission with EBT.

Café
The Café on the Park serves American fare with regional emphasis.

Museum Shop
The Museum Shop offers unique items related to the Museum's collection.

Directions:
From Interstate 84:
Take Exit 35 onto Rt. 72. Take Exit 8. Follow signs to Museum.

From Interstate 91:
Take Exit 22N (Rt. 9 North). Take Exit 28 onto Rt. 72W to Exit 7. Follow signs to Museum.

56 Lexington Street
New Britain, CT 06052
www.nbmaa.org
Accredited by the American Association of Museums

The New Britain Museum of American Art is a member of the Connecticut Art Trail, a partnership of fifteen world-class museums and historic sites across the state. Discover collections rich in history and heritage, including European masterpieces, American Impressionism, ancient art and contemporary culture. Make the Connecticut Art Trail part of your next travel experience. Visit www.arttrail.org for information about member museums and lodging packages.





Piri Halasz
(An Appropriate Distance)From The Mayor's Doorstep
November 7, 2011
Louise and Randy Hotter Than 'Ell
Sideshow Gallery, Williamsburg, Brooklyn, NY
http://www.pirihalasz.com/blog.htm?post=821886
Louise P. Sloane, "Honey Moon Rising," 2019. Courtesy of Spanierman Modern.
One of the last shows I was able to see this spring, before the curtain dictated by COVID-19 descended on the New York art scene, was "Louise Sloane: New Horizons" at Spanierman Modern (through March 28). I am so glad I did. For the formula Sloane has been employing ever since I first encountered her painting has finally altered, at least a bit! Hurrah!
To be sure, it is not as though I have been neglecting Sloane's evolution. Since 2011, when I first reviewed her work, I have written about it on seven different occasions. But throughout it all, the paintings themselves have remained remarkably similar – not in their colors, which varied considerably, but in their composition.
Sloane herself is not a color-field painter. As a maker of geometric abstractions, she traces her artistic ancestry back to Mondrian and/or Albers, and to count among her further inspirations an op artist of the 1960s, Richard Anuszkiewicz, and a sometime minimalist, Frank Stella.
Moreover, as with so many other popular artists, she tends to equate minimalism with modernism. They are not the same.
True minimalism, whether we are talking the pinstripes of Stella, or the "dumb box boys" like Donald Judd or Robert Morris, was always slightly satirical, tongue-in-cheek: carrying abstraction to such a simplified extreme that it became nonsensical or at best merely clever instead of being, like the best of true modernism, deeply moving.
The Romans had a phrase to describe this policy: reductio ad absurdum. And I can still recall Cranston Jones, a senior editor I had at Time (and a secret admirer of color-field), commenting laughingly on how the "dumb box boys" were actually flattered when you called their work "boring."
In other words, the minimalists threw a veil of dada over their endeavors and accordingly became more post-modern than modern. The same may be said of op, a slick, lightweight and formulaic equivalent to color-field, suitably equipped with a pop-art style gimmick: it made one's vision go pop-pop-pop when viewing it.
All that said, Sloane's work has never been as cutesy as that of Anuszkiewicz (b. 1930) or that of Victor Vasarely (1906-1997), often called the grandfather of op (through never having gotten the publicity in the U.S. press that Anuszkiewicz has, possibly because Vasarely was French-Hungarian and not, like Anuszkiewicz, Amurrican).
Sloane's colors, while brilliant, have more heart. Possibly this is because she lays them down in two layers. First, she lays down an under-layer of one color, smoothly applied over the entire area of a square to be covered. Next, she applies an over-layer of narrow squiggly lines, applied with a pastry tube, and originally meant to simulate handwriting (specifically, the poetry of Allen Ginsberg).
The colors of the under- and over-layers may be slightly or even radically different. This cuts down on the eye-straining glare that would have been induced by leaving the under-layer bare, and introduces a subtle element of harmony instead.
So much has remained a constant with Sloane for at least the past nine years (if not indeed even longer). And it continues to be a constant in Sloane's newest work. But there is a wondrous difference in 7 of the 13 paintings that I saw at Spanierman Modern, a difference in the larger composition.
For the past nine years (at least) the larger format she has used consisted of four very similarly-colored squares occupying the four corners of her paintings, with the center occupied by another square, rigidly aligned with the other four but colored slightly or markedly differently.
Over and over, this has been the format, and I confess I more or less ran out of things to say about it. But hey, this show is different! In those 7 paintings I just mentioned, the central square has gotten loose from its moorings, and floats high (or low) anyway apart, and at an angle. Whoopee!
Of course, this is an experiment, and experiments don't always work. But – as Clement Greenberg wrote, in a letter to Jacob Kainen – an artist has to experiment in order to renew his work. He cited David Smith as an artist who did this, and Pollock as an artist who did not.
And, despite all the people who make a cult of the figurative, Pollock's later (and incidentally more figurative) work more or less fell apart after about 1951. Smith, on the other hand, continued to innovate right up to the time of his death in 1965.
Some of the old-style paintings that Sloane has in this show are very pretty. In particular, I liked "Pink" (2019), with its narrow yellow painted frame, a purple center square with crimson squiggles and four pale blue corner squares with orange squiggles.
But I find so much more life in the new-style paintings, even those that I thought were still straining a little too hard – by using too vigorously-contrasting colors in that off-centered floating square, and not locating it in just the right place.
Here I mean "Venus Rising" (2020), with dark blue squares in the corners and a central floating square of gaudy red (on orange). Also "Beyond the Horizon" (2020), which reverses these colors, and uses a blue floating central square on four red corners.
These were both fine paintings, but the one I really went for was "Honey Moon Rising" (2019). In this case, the corner squares and the central floating square are more nearly in harmony: the central square is yellow with pale blue squiggles, and the four corner squares are blue and aqua with darker purple squiggles. These colors were a little more original, and their combinations were somehow gentler, not as aggressive. Finally, the place where the off-center square was located, just below the center, set it off to perfection. Really nice!
Halasz, Piri "An Appropriate Distance from The Mayor's Doorstep"
"EXPERIMENT! BY LOUISE P. SLOANE AT SPANEIRMAN MODERN"